The Region consists of several members, ranging from cities, towns and districts and seven electoral areas of different communities.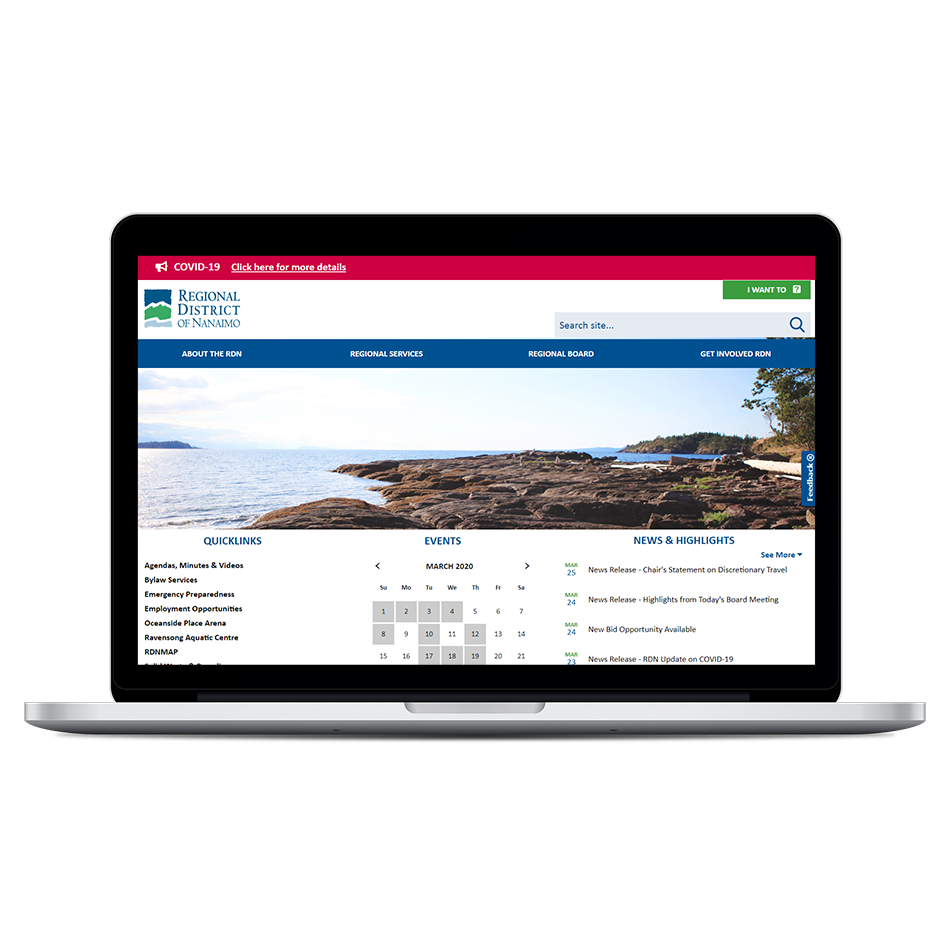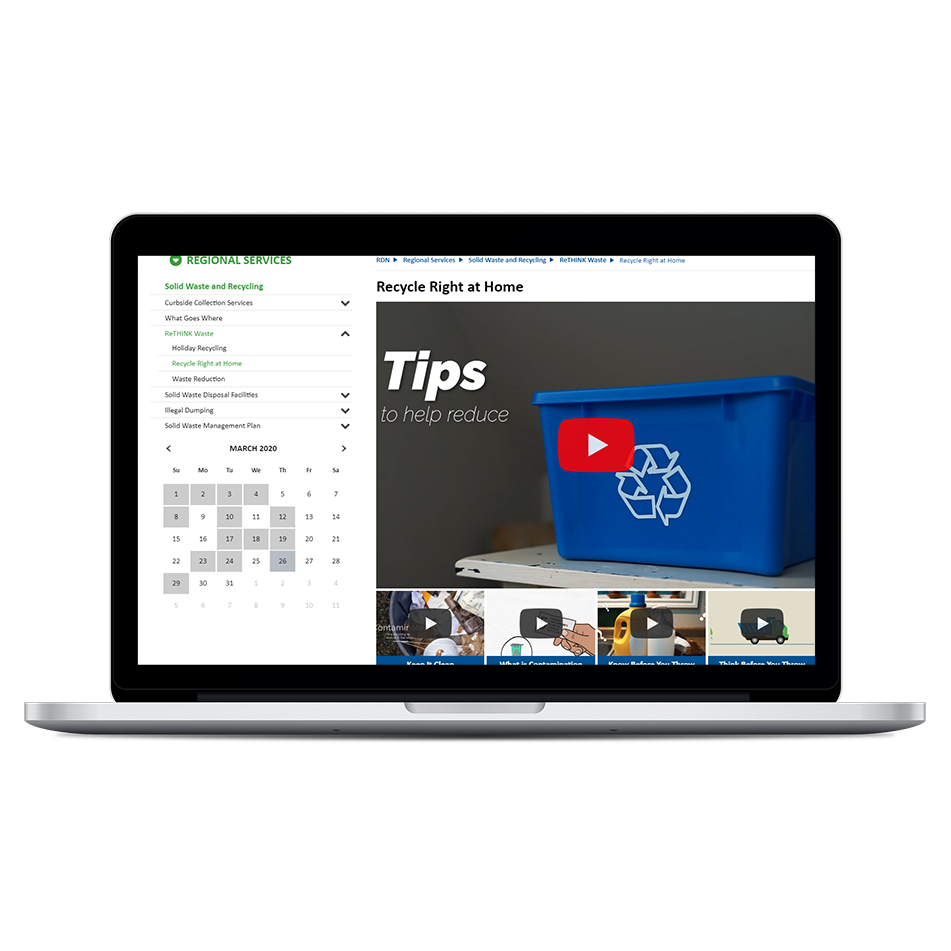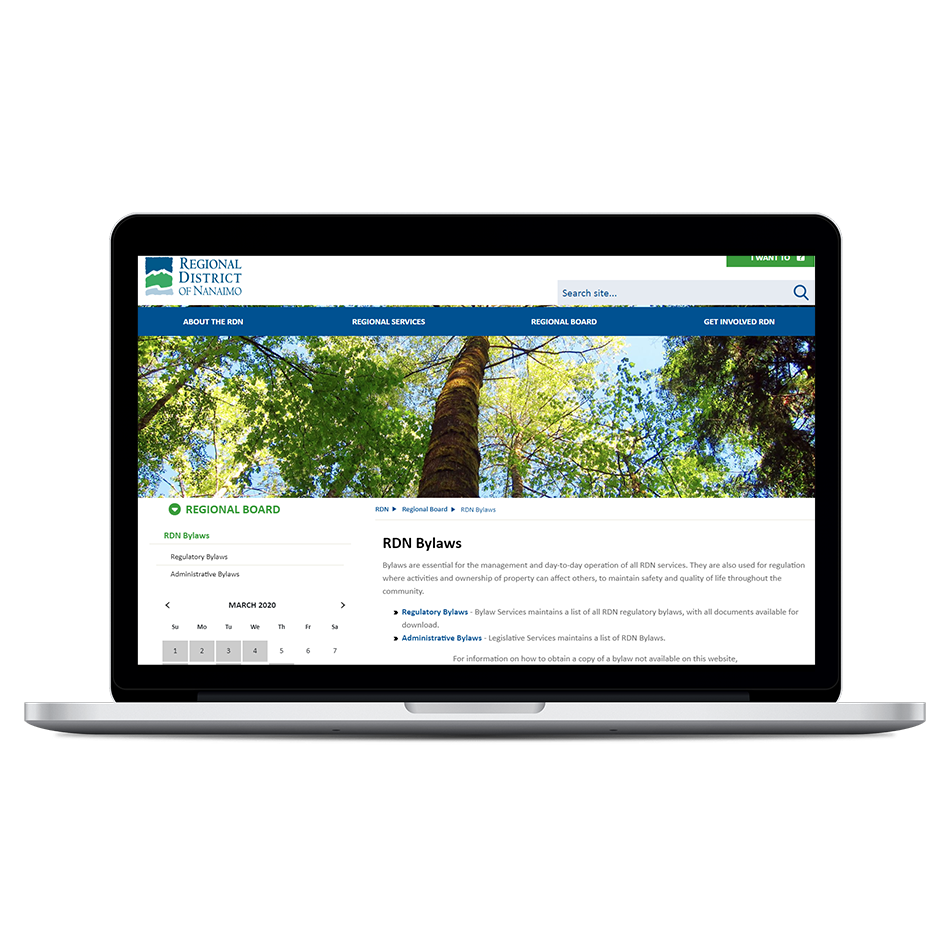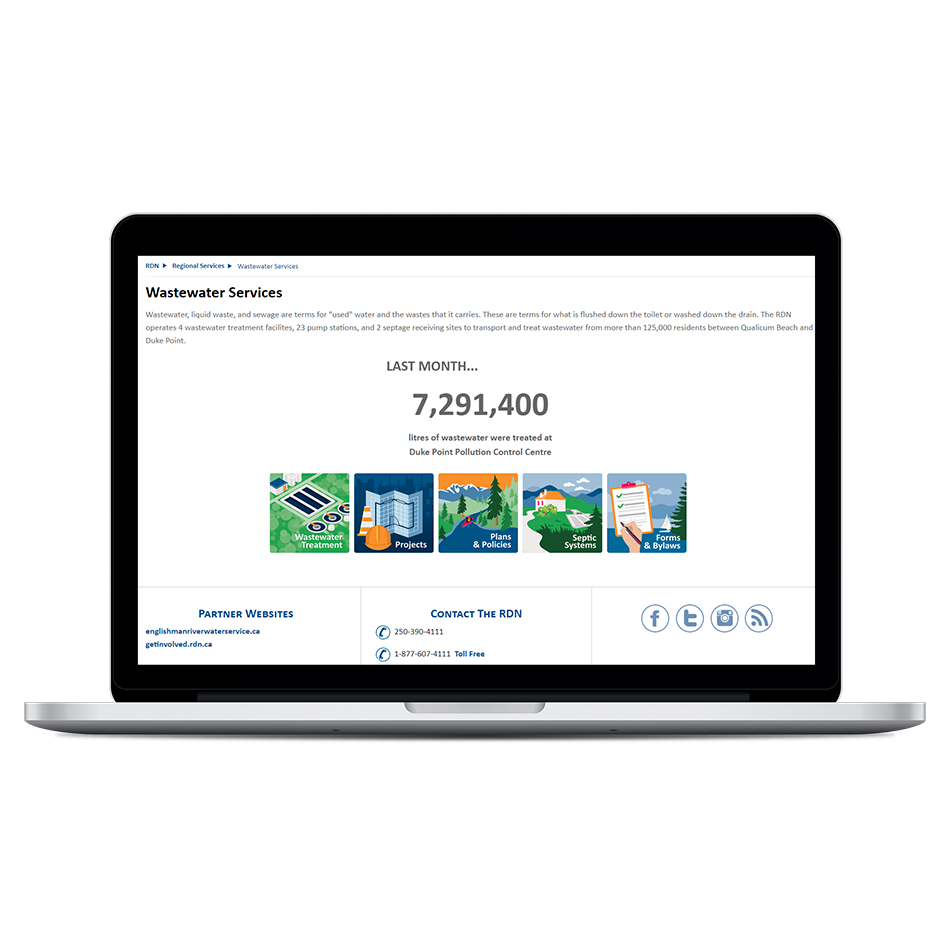 FOCUS
The primary driving factor of this project was a move to an open source content management system, Drupal, away from a proprietary platform.
This move afforded the Region with improved content authoring freedom. This change would give the Region the ability to communicate better and more closely with its community.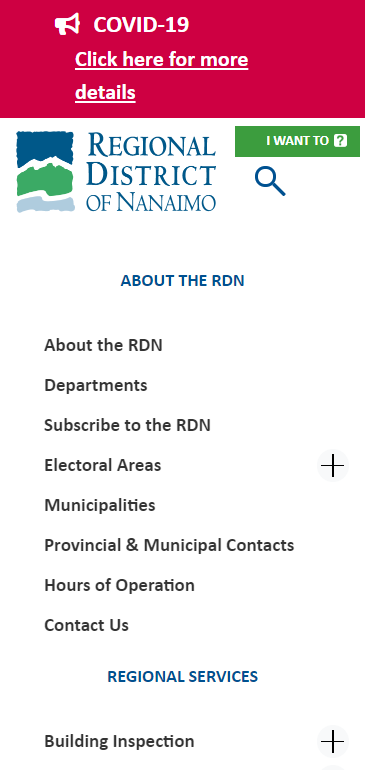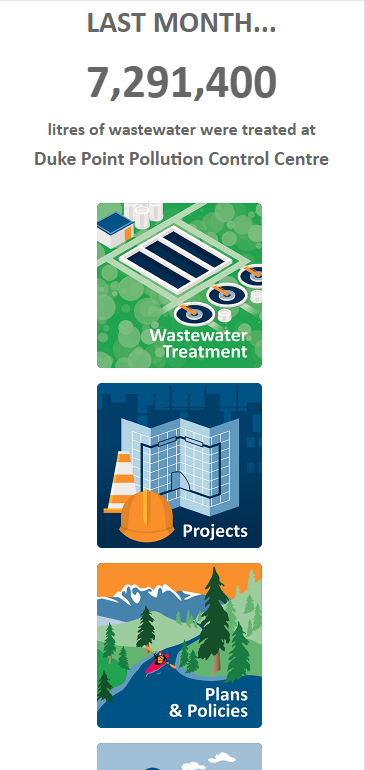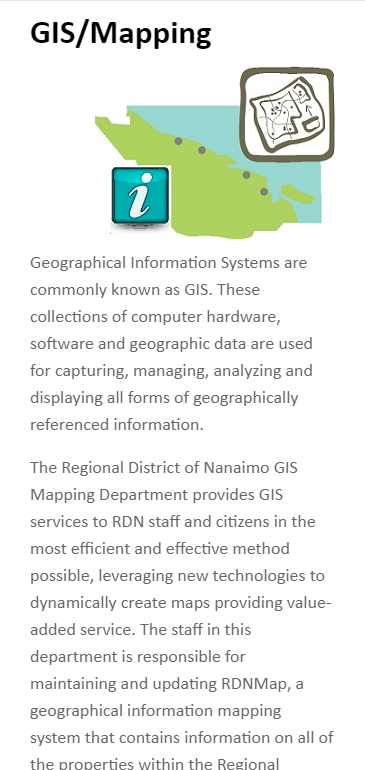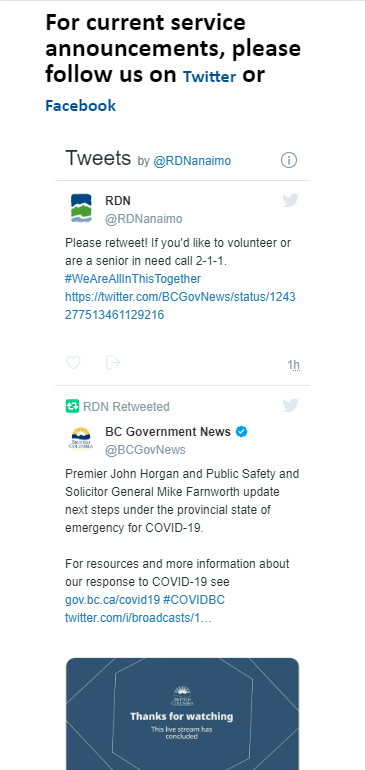 CHALLENGE
Our approach began with identifying the Region's goals for growth and building a closer connection with its community. To achieve this, the Region needed a versatile CMS to publish content relevant to the needs of its users, such as but not limited to, calendar events, notices, regulations, tax-season information.
A large amount of content pages had accumulated, with its existing website having been in operation since the 1990's. This meant we needed to focus our attention on classifying types of information and services for migration, from its dated proprietary platform.
Solution
New systems often hint at unfamiliarity, for which we prepared documentation and manuals, paired alongside onsite/online training sessions.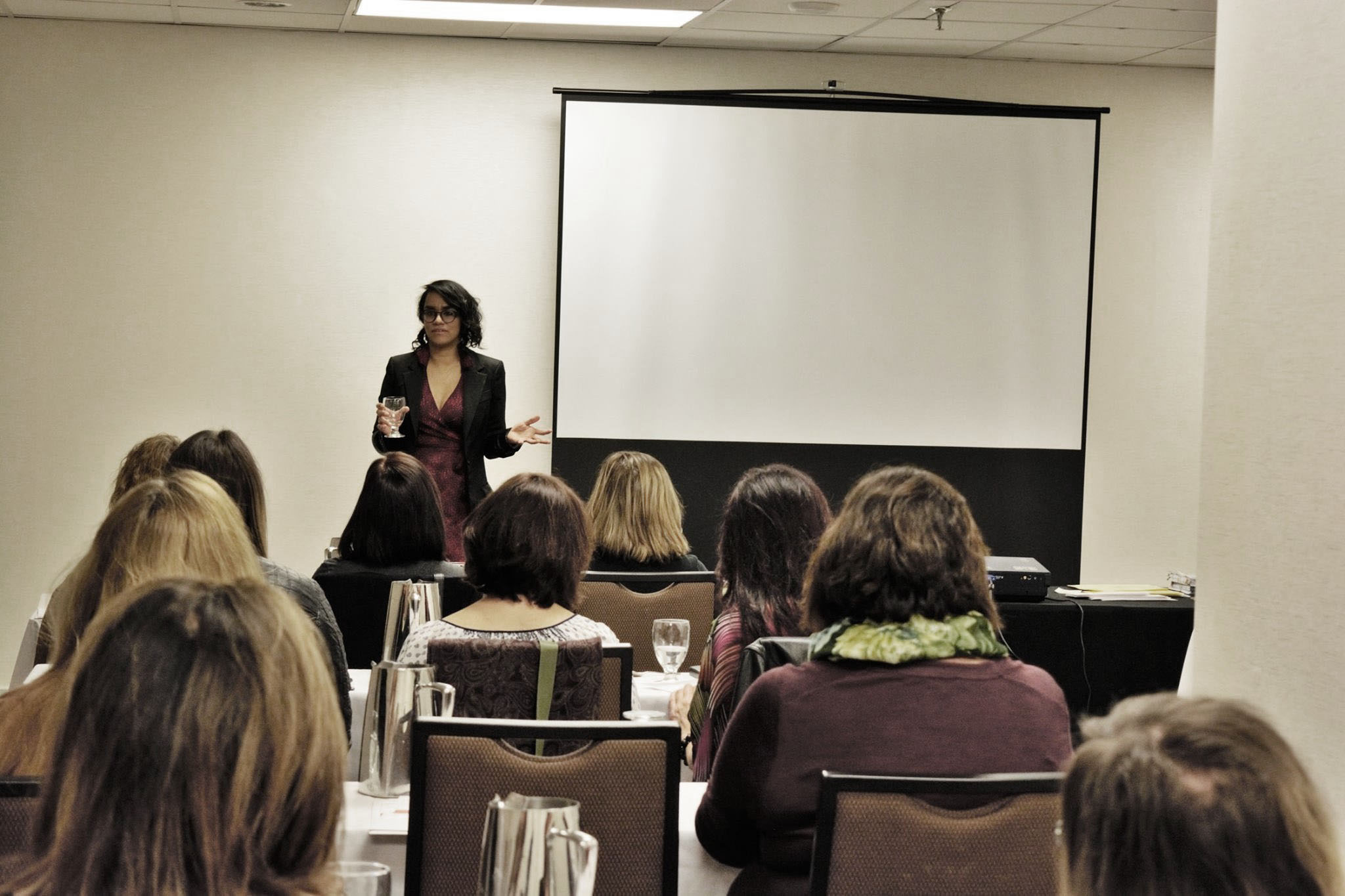 With the Region's active content editors numbering in the dozens on a daily basis, we're well engaged in providing easy access to training and information sessions, often hosting over 10 participants per instance. Whenever a new feature is released, we dedicate effort to walking staff members through each feature to ensure relevant knowledge empowers the right people, eliminating ambiguity.
The new website gave the Region's inhabitants the access it needed to express ideas and concerns, through improved lines of communication, knitting the community closer with its government than ever before.
Through a custom automated process, we migrated over 30000 instances of content onto a new website, based on the latest version of Drupal.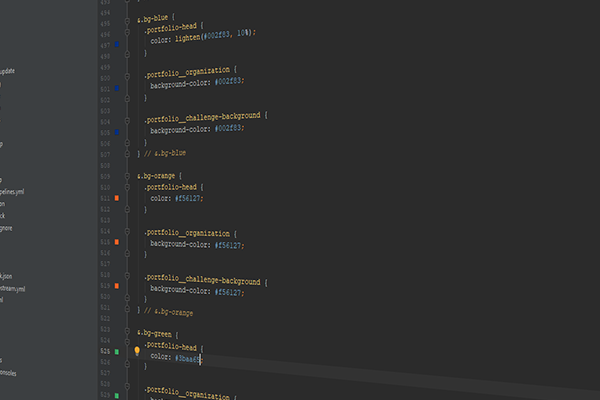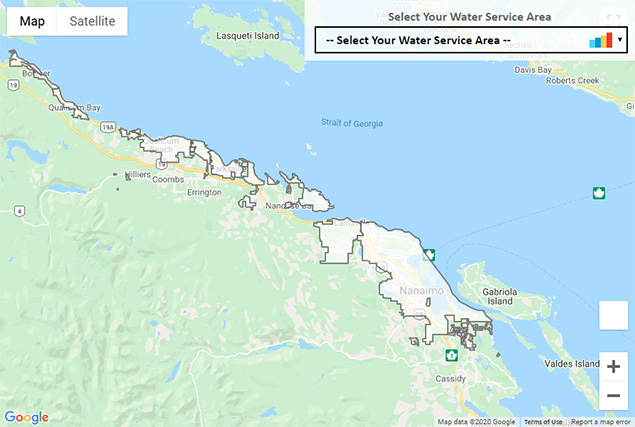 Several custom features of the old website were also successfully transitioned, such as the watershed and water restrictions geo-maps during the summer season, and a private portal for board members to discuss and communicate effectively, enabling the Region to better serve their community.