TraPac operates three terminals across the country including LA, Oakland, and Jacksonville, offering high-quality port terminal service to the continental United States.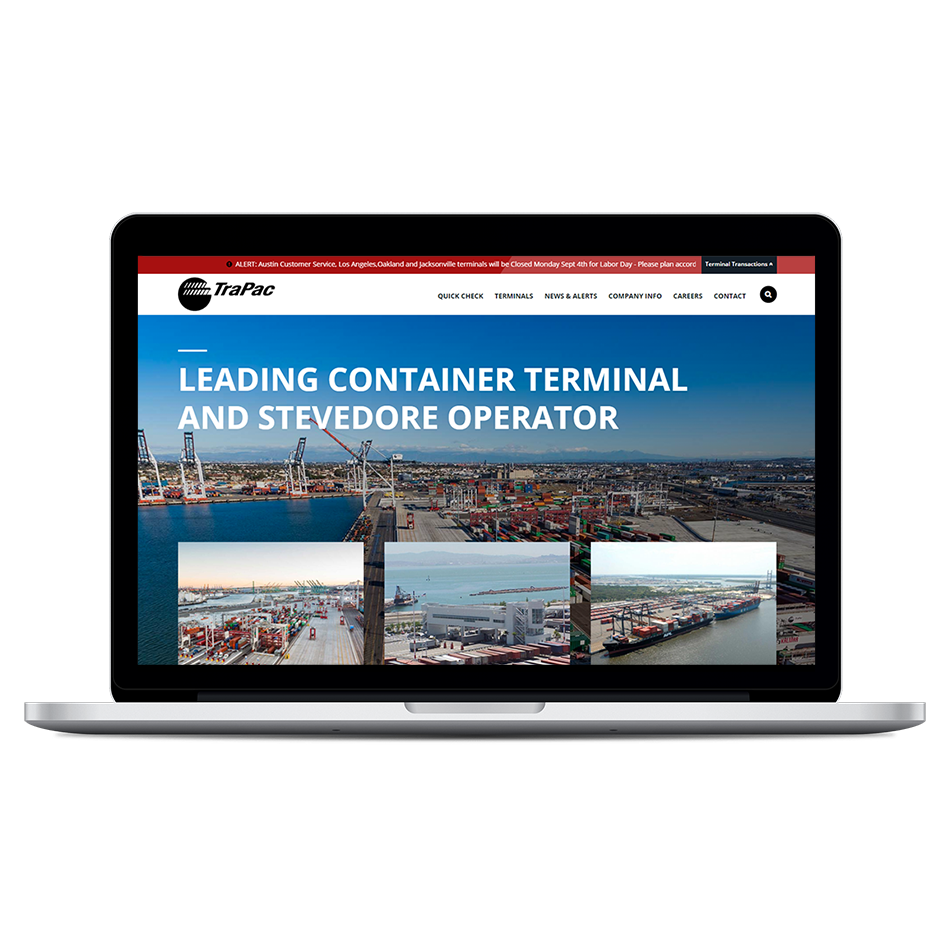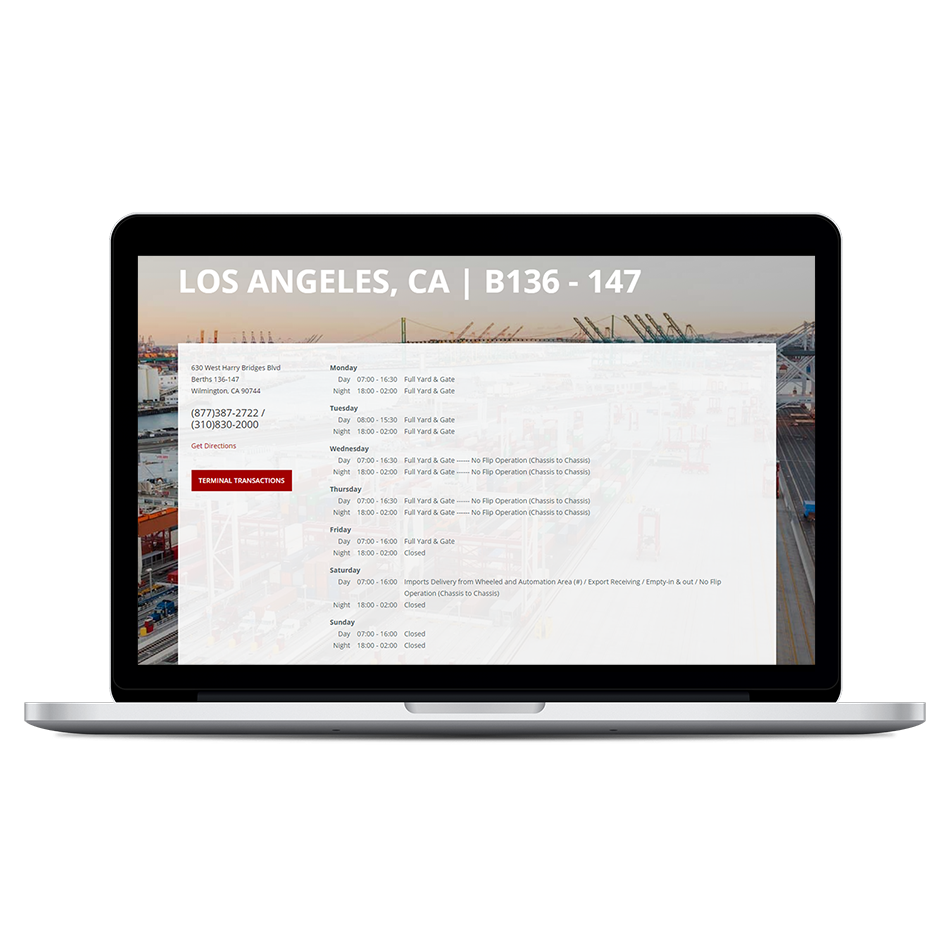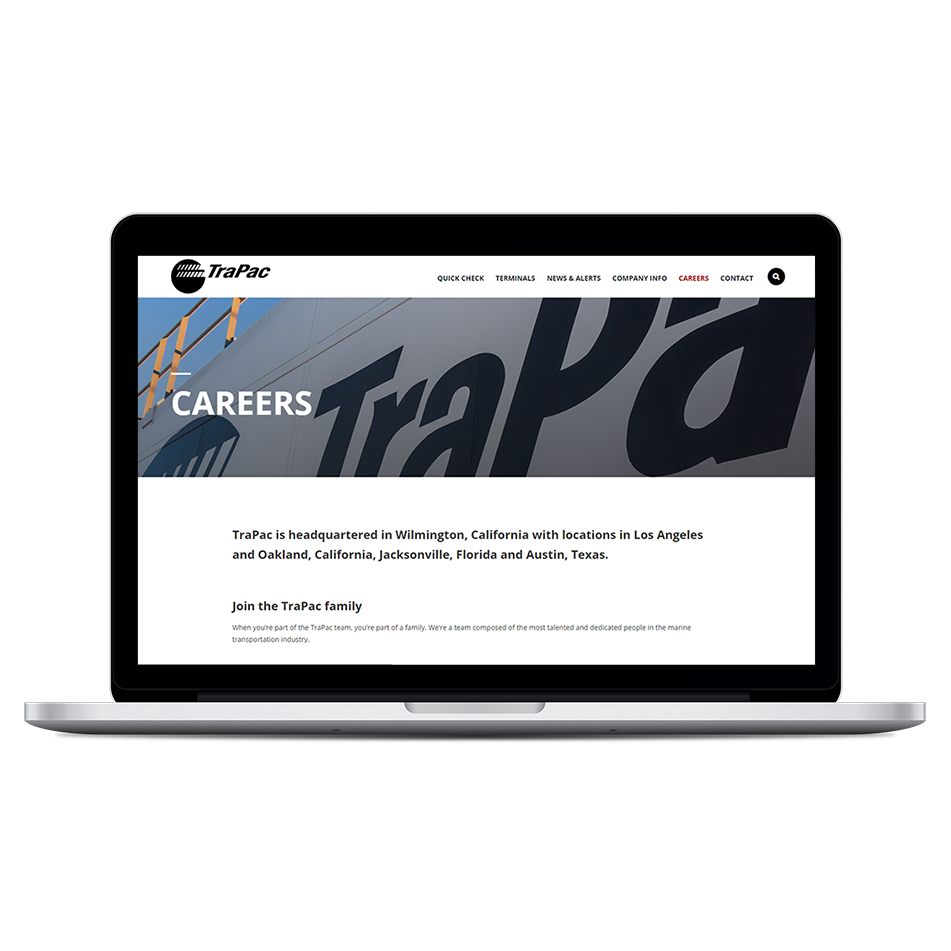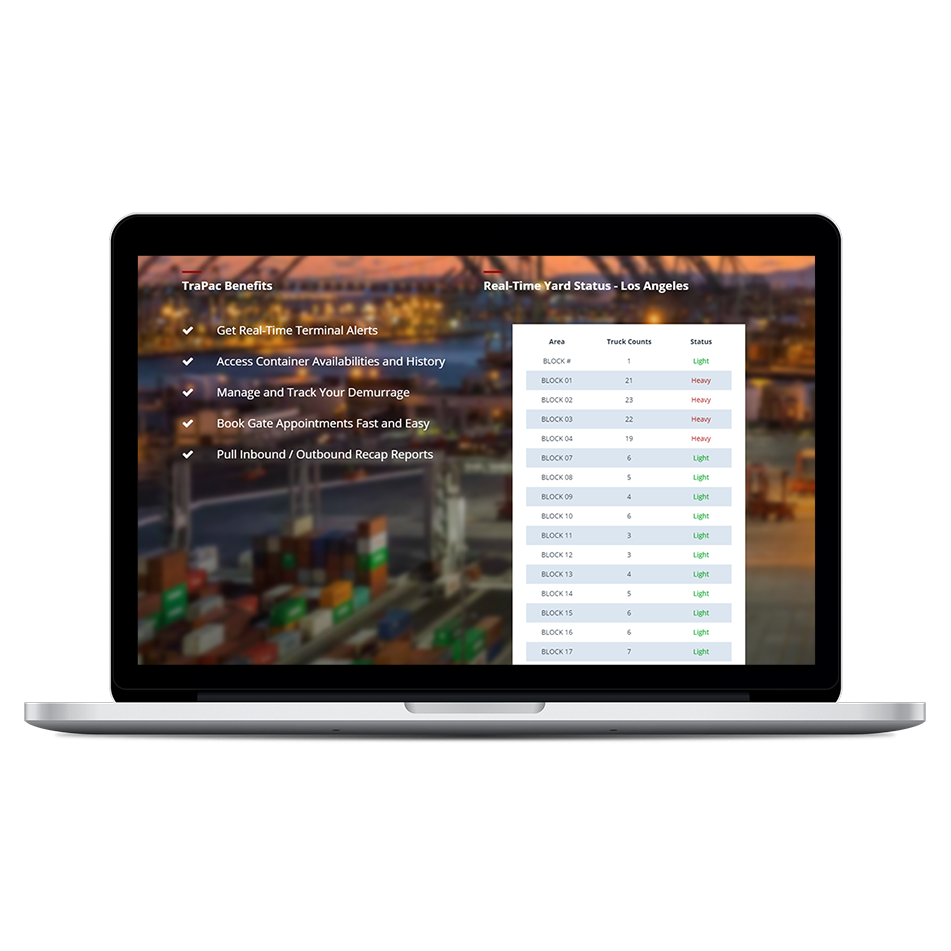 FOCUS
TraPac's original website was built around a proprietary static system, proving too tedious to manage and operate with TraPac's business model.
In this project, Old Moon Digital needed to develop a net new Drupal build, while incorporating TraPac's various specific requirements.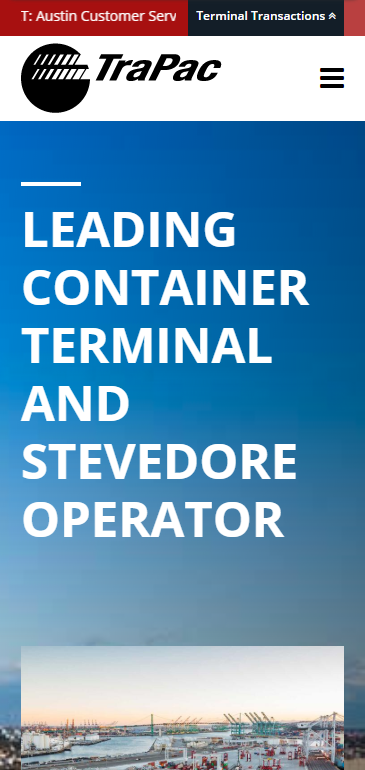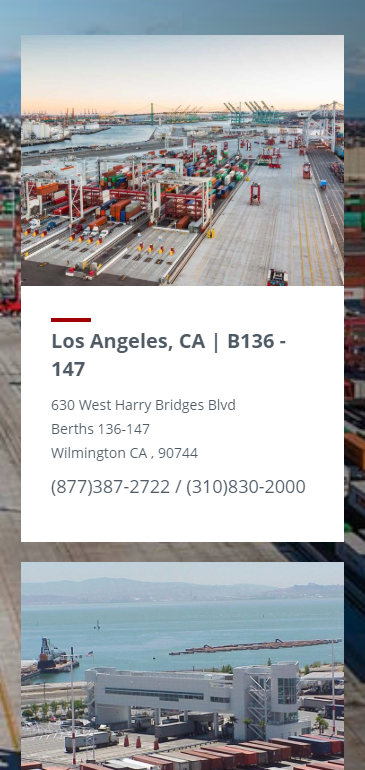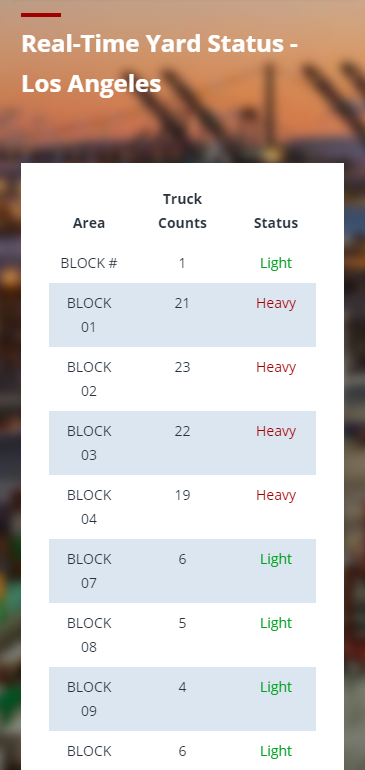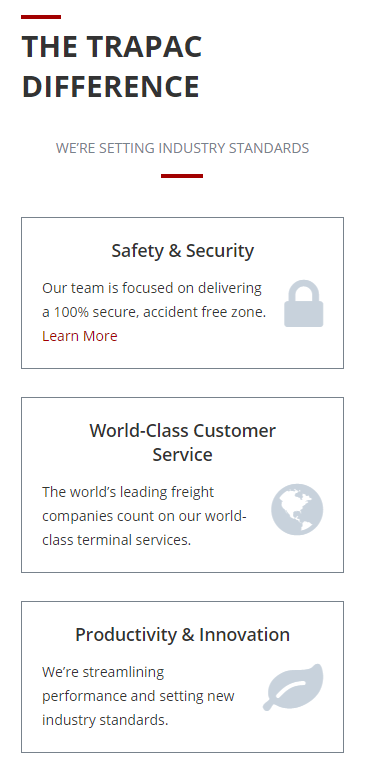 CHALLENGE
Through the discovery phase, Old Moon Digital learned about the dated nature of TraPac's existing website structure. Issues ranged from outmoded design and code, potential security concerns and archaic software dependencies. We presented TraPac with a list of solutions, eventually resulting in the selection of Drupal as the best fit for their business model.
Solution
Various factors were in the scope of this project.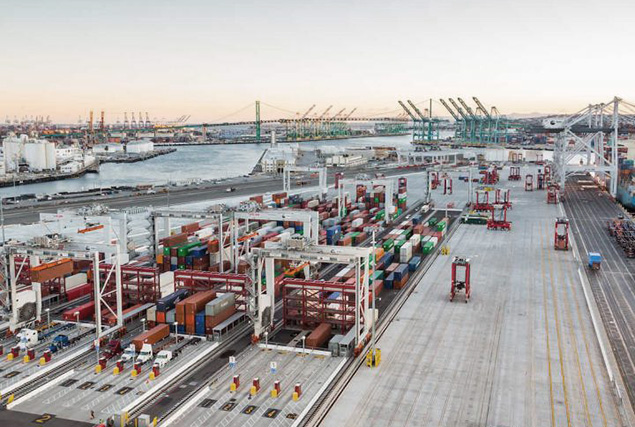 Configuration
TraPac's foremost requirement was the ability to host the new website on-premise. Although Drupal is best suited for Apache/NGINX web servers, we were able to facilitate this requirement by setting up Drupal to run on TraPac's Windows-based IIS web servers.
Security
TraPac was a significant target of bot attacks at the time of project's undertaking. Old Moon Digital studied the types of attacks and effectively halted the detrimental effects of all automated attacks to TraPac's servers.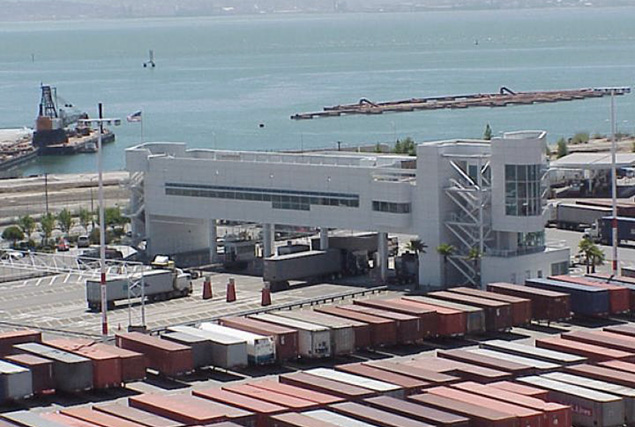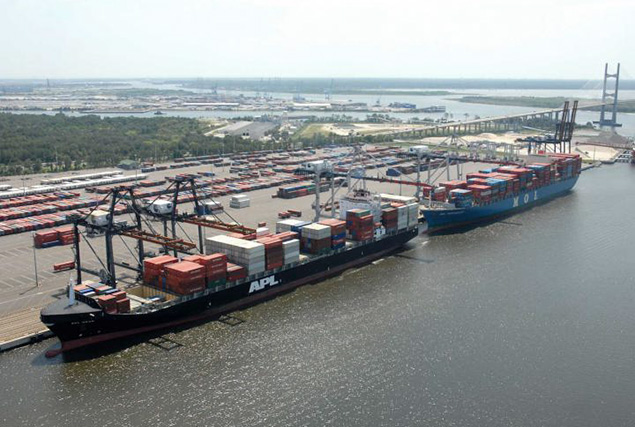 Integration
Another focus of effort was on integrating TraPac's IBM AS400 database to the new Drupal website. The database was chosen in an earlier era to provide logistics and payment information. For this process, we analyzed the system and configured a solution to interface it as a front-end interface for TraPac staff.